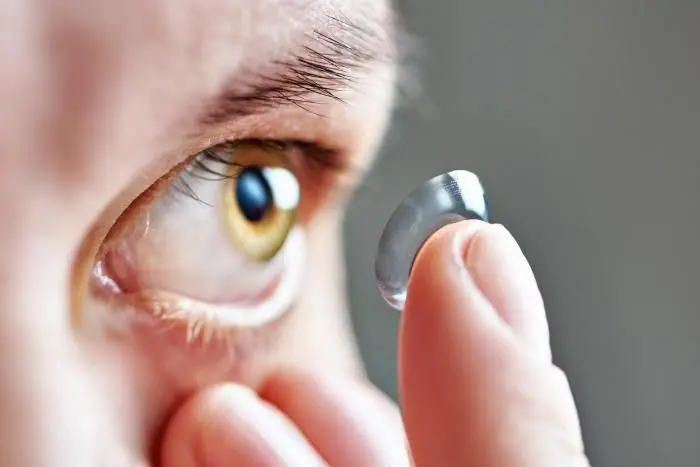 Contact lenses are a practical alternative for patients who don't want to be bogged down with eyeglasses each day. Not all contacts are created equally, though. That's where making an appointment with our Elko optometrist will help. The staff at Total Eyecare in Elko, NV has the training and skill to fit you with contact lenses that suit your lifestyle or to explain why contacts might not work for your eye condition.
The Contact Lens Exam in Elko and Types of Lenses Available at Total Eyecare
Your visit to our office will include a comprehensive eye exam and contact lens fitting in Elko. During the contact lens exam, our doctors will determine the refractive correction you need, then the next step is to discuss different types of contact lens in Elko at Total Eyecare.
Contacts are specially created to fit your eyes. That is part why you schedule an appointment for a contact lens exam. It gives our Elko eye doctor a chance to exam your eyes and looks for specific features you might need. For example, if you have astigmatism, you need one type contact, but If your diagnosis is farsighted, you need a different kind. Wearing the wrong contacts will lead to blurry vision and discomfort.
The different types available at Total Eyecare include:
Bifocal Contacts – These are the right choice for our patients with presbyopia. The bifocal contacts are comfortable and practical especially if you are over the age of 40 and don't want to start wearing glasses.
Contacts for Dry Eyes – If you suffer from a condition that leaves your eyes dry and itchy, then you'll need contact lenses that help counteract that problem. They help reduce the risk of drying your eyes further by wearing contacts.
Colored Lenses – Maybe you want your new contacts to make a fashion statement as well as correct your vision. Our colored contacts are the answer. They can enhance the natural color of your eyes or change it completely.
UV-Inhibiting Lenses – Exposure to the damaging UV rays of the sun will take its toll eventually, so fight back with contacts that protect your eyes. UV-inhibiting lenses are not meant to replace sunglasses, just augment them to provide more protection.
Hybrid Lenses – When people think contacts, they usually think soft or rigid variations, but hybrids offer the best of both worlds. The hybrid contact lenses from Total Eyecare offer the crisp optics your get from a rigid lens but the comfort associated with soft contacts.
Scleral Lenses – If you suffer from a corneal irregularity and astigmatism, then you'll want to learn more about the large-diameter gas-permeable scleral lenses.
You already know you want contact lenses, now find out what kind are right for you. Call (775) 738-8491 to make an appointment with one of our Elko eye doctors today.