At Elko Nevada-based optometry clinic, Total Eyecare, Drs. Colon, Alleman, and Curtis are devoted to improving our patient's vision health and ensuring that they use top-quality, comfortable eye care products. If you have trouble wearing contact lenses, we can help assess your case and suggest options for your hard-to-fit eyes.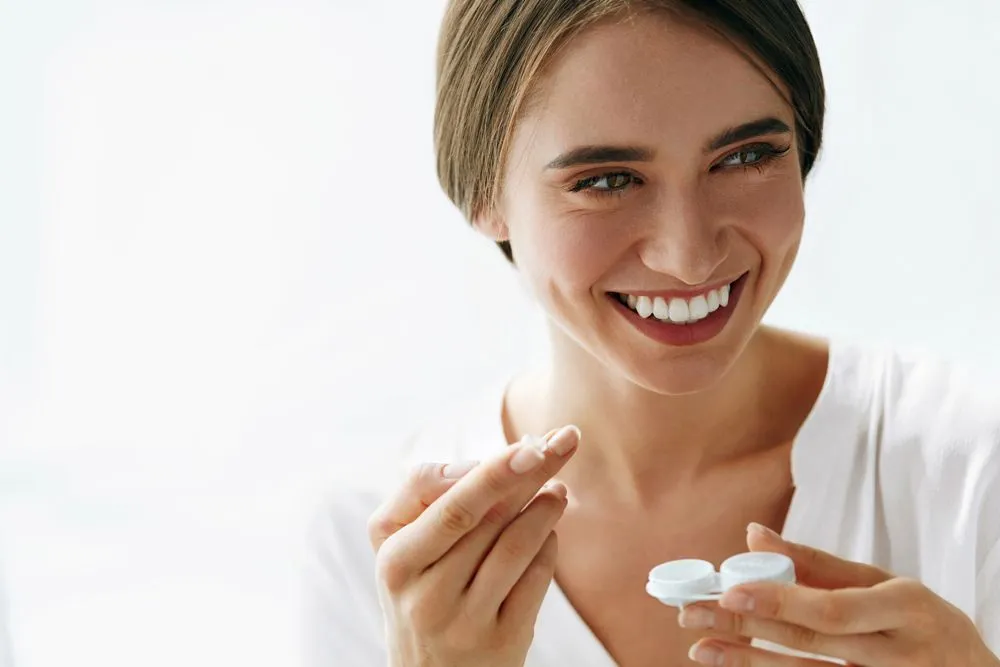 Do You have Hard-to-fit Eyes in Elko?
Your Elko Nevada optometrist at Total Eyecare offers comprehensive contact lens exams and fittings. The evaluation helps determine the right corrective lenses for your eyes. Every patient is unique. Some patients, however, have oddly shaped eyes that make selecting appropriate contacts difficult. In addition, you may be hard-to-fit if you have a history of specific eye conditions, infections, or vision surgery.
Conditions like astigmatism, dry eyes, giant papillary conjunctivitis (GPC), keratoconus, presbyopia can complicate your contact lens fitting. Plus, if you have had post-refractive eye surgery (LASIK), you may also be considered a hard-to-fit contact lens candidate.
How can I Choose Contact Lenses for Hard-to-Fit Eyes?
With years' of experience, the doctors at Total Eyecare in Elko can work with you to find the right corrective lens for your hard-to-fit eyes. Hard-to-fit patients can't just choose any contacts. You will need the assistance of eye care specialists to carefully evaluate your eyes and suggest specialty lens designed to meet the unique needs of your eyes. Our ultimate goal is to help you achieve the best possible fit for your lenses.
We offer special lenses that counteract some of the common problems facing hard-to-fit patients. For example, after getting proper treatment for your dry eyes, our optometrists can help you choose moisture-retention lens that alleviates discomfort and optimize your vision. Patients with corneal irregularities such as keratoconus, you might suggest a gas permeable corrective lens that maintains their shape and prevent blurry vision.
How can Total Eyecare Optometry Help?
Our Elko based optometry clinic features a variety of specialty contact lens for hard-to-fit patients. However, there are some basic measures that need taking before you decide on a pair of corrective lenses.
The first step in managing hard-to-fit eyes is verifying your eye shape and visual acuity. Our team will also take information from you to learn more about your vision history and your family history. Once our eye doctors have generated a prescription based on your evaluation results, we can attempt to fit the lens to your hard-to-fit eyes. Hard-to-fit patients may have to try several corrective lenses options before finding the lenses that work best for your eyes. Luckily, our team of optometrists and office staffise dedicated to answering your questions and making recommendations so that you can enjoy comfort and greater vision health.
Contact Our Local Optometrist in Elko for More Information Today!
Do you have an eye condition that makes your contacts hard-to-fit? If so, contact your optometrist in Elko, Nevada at (775) 738-8491 to find out how we can help.